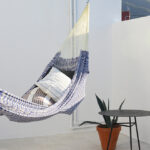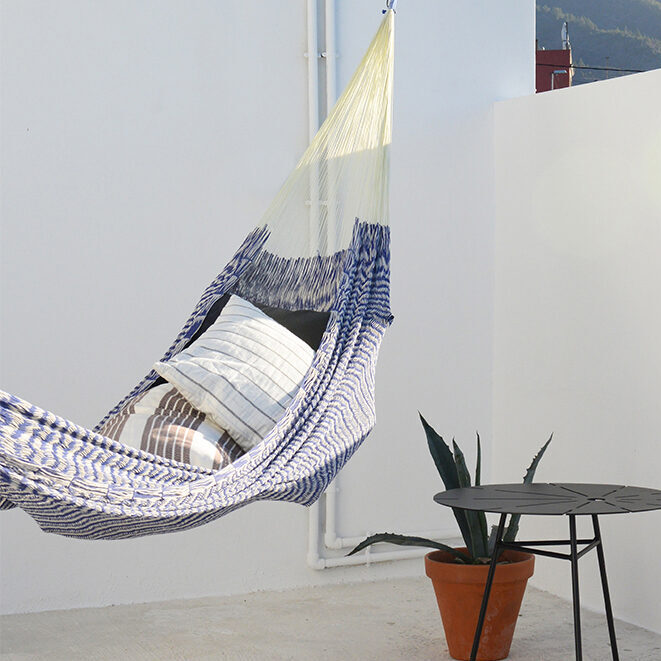 The Ama Hammock is woven with hundreds of cotton strings providing the best comfort.
It can be a light and floating element in the living room or hung from a tree in the garden. Handcrafted in Mexico.
Now available in Cream and White, Black and White, and Blue and White. Full length lying flat on the ground: 398 cm.