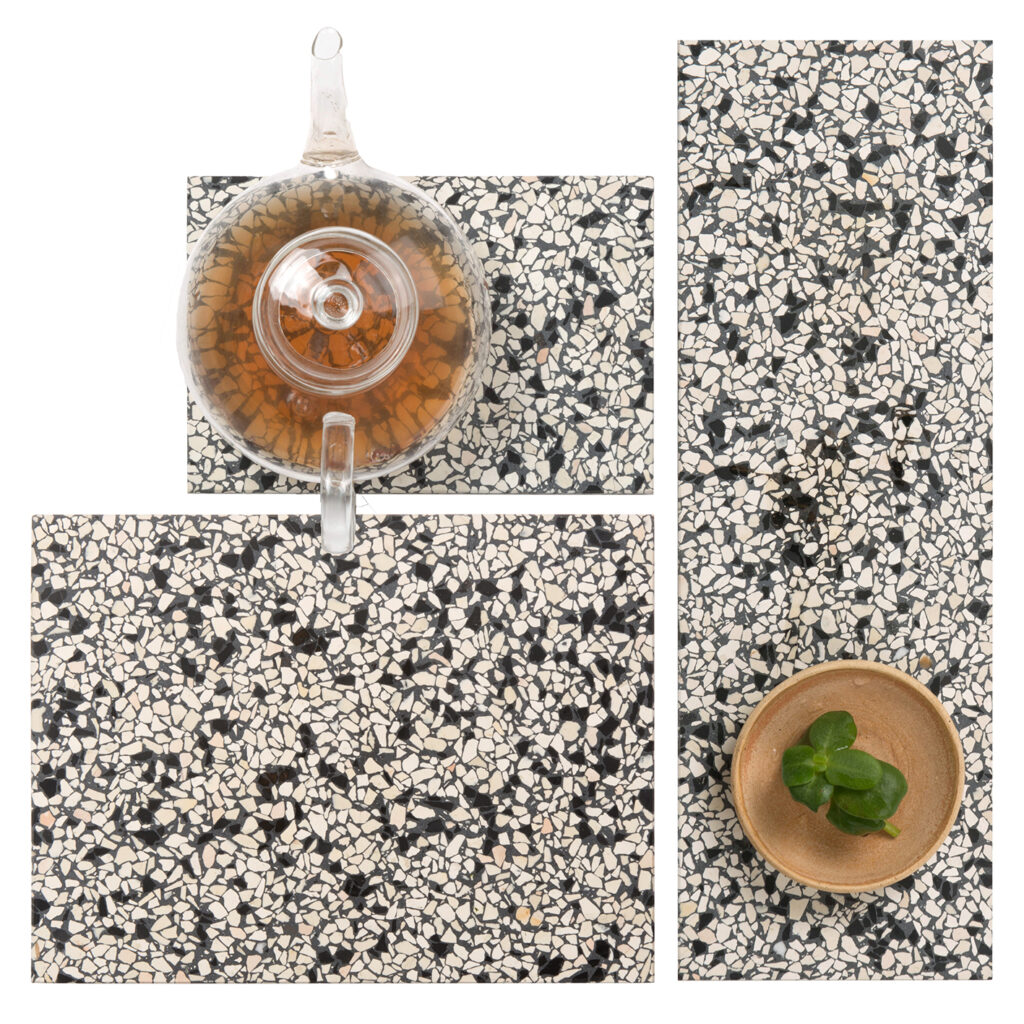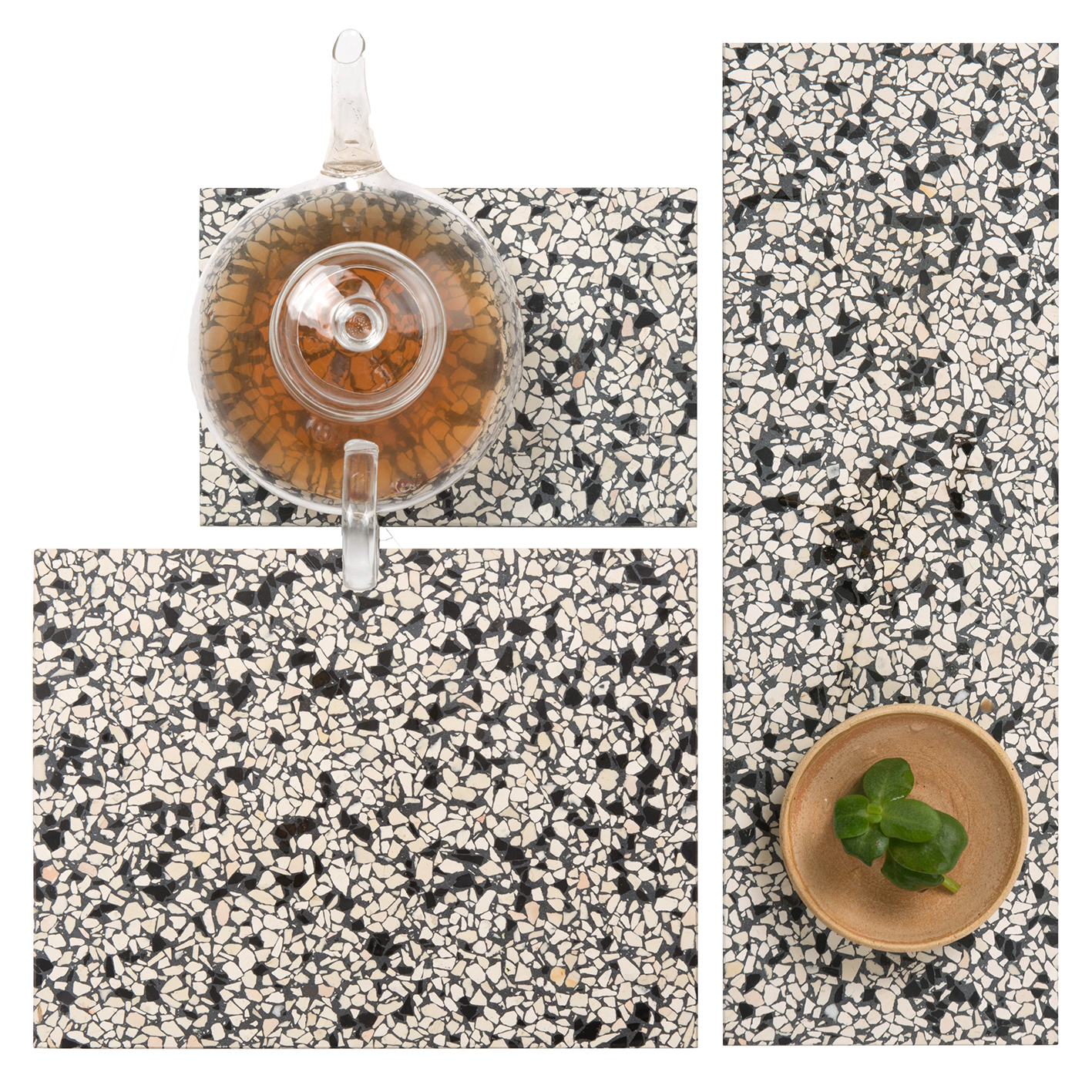 This way we reduce transport and fuel emission, as well as ensures that materials and
work conditions live up to EU standards and regulations.
Quality equals sustainability. When you purchase quality design you are more likely not to replace it. Consuming less is a key element in preserving our planet.
We have long lasting collaborations with our manufacturers. They go back as far as 12 years. We frequently visit their work shops, we know their work conditions, and we know that they produce high quality products.
Sustainability takes a great part in our business structure.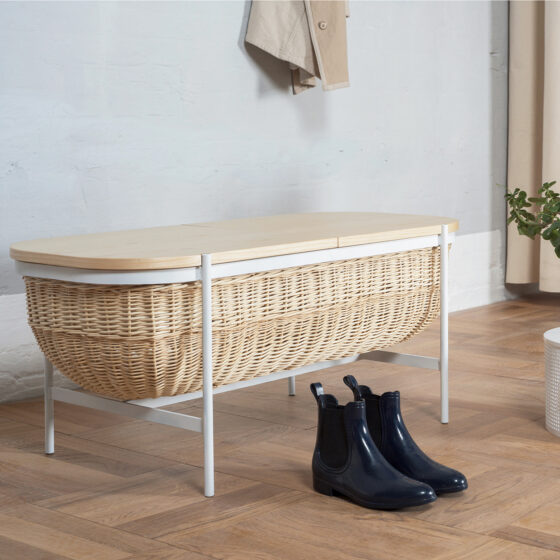 The metalwork is manufactured in Poland. Their facility is highly specialised with the latest cutting edge equipment and technologies.
The willow basket for the Willow bench is manufactured in the South Eastern region of Poland where the best Willow grows abundantly.
The terrazzo is from the Venetian region in Northern Italy. Made with tiny black, white, and rose coloured marble chips or with a special technique where they use coloured glass chips. The family factory has a long history of producing terrazzo.
Our wooden table tops for the OAS table, the Bam Bam table and the Willow bench are all manufactured in a work shop outside of Aarhus, Denmark. The skilled wood workers still carry out a century long tradition for producing furniture. A tradition which had its golden age during the Modernist era with its long, celebrated, Danish, design classics. Denmark used to have a vast woodworking production, but most of it is outsourced today. Never the less there are still a few workshops left and one of them supply quality wood work for OK Design.