Condesa Chair is a part of the Acapulco Series and next to it one of our most sold items. The simple circle shape and our colors make people fall in love!
All White Condesa Chair
Our newest addition to our Acapulco Series family is the All White Condesa Chair. It is a sleek version of Condesa with a white metal frame.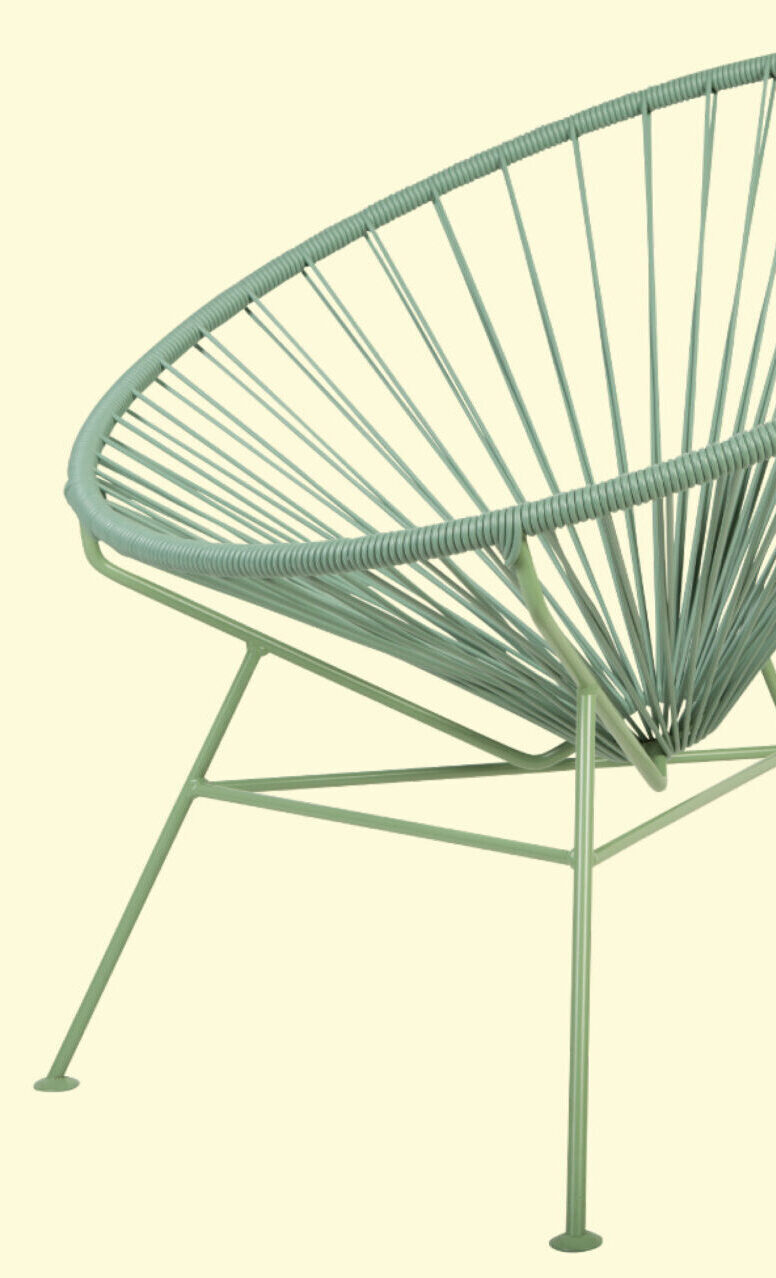 Condesa Chair comes in a variety of spring pastel colors. You can choose between Sea Green, Dusty Peach, Pigeon Blue, Light Gray, and ofcourse the classic White, and Black.
Furthermore, we have a special series of all white Condesa Chairs. All Pigeon Blue, All Sea Green and All White.
These three exclusive chairs were additions based on the popularity and demand of our customers. Buy yours here!